About CODACAN
CODACAN is a non-profit trade association representing industry leaders from across Canada. Through its members and partners, CODACAN promotes the value and brand image of the out-of-home digital industry at large, while bringing digital operators and suppliers together to enhance and continue to develop this growing industry.
CODACAN's mission is to provide the out-of-home digital industry with leadership and establish best practices for association members to improve the effectiveness of the industry as a whole.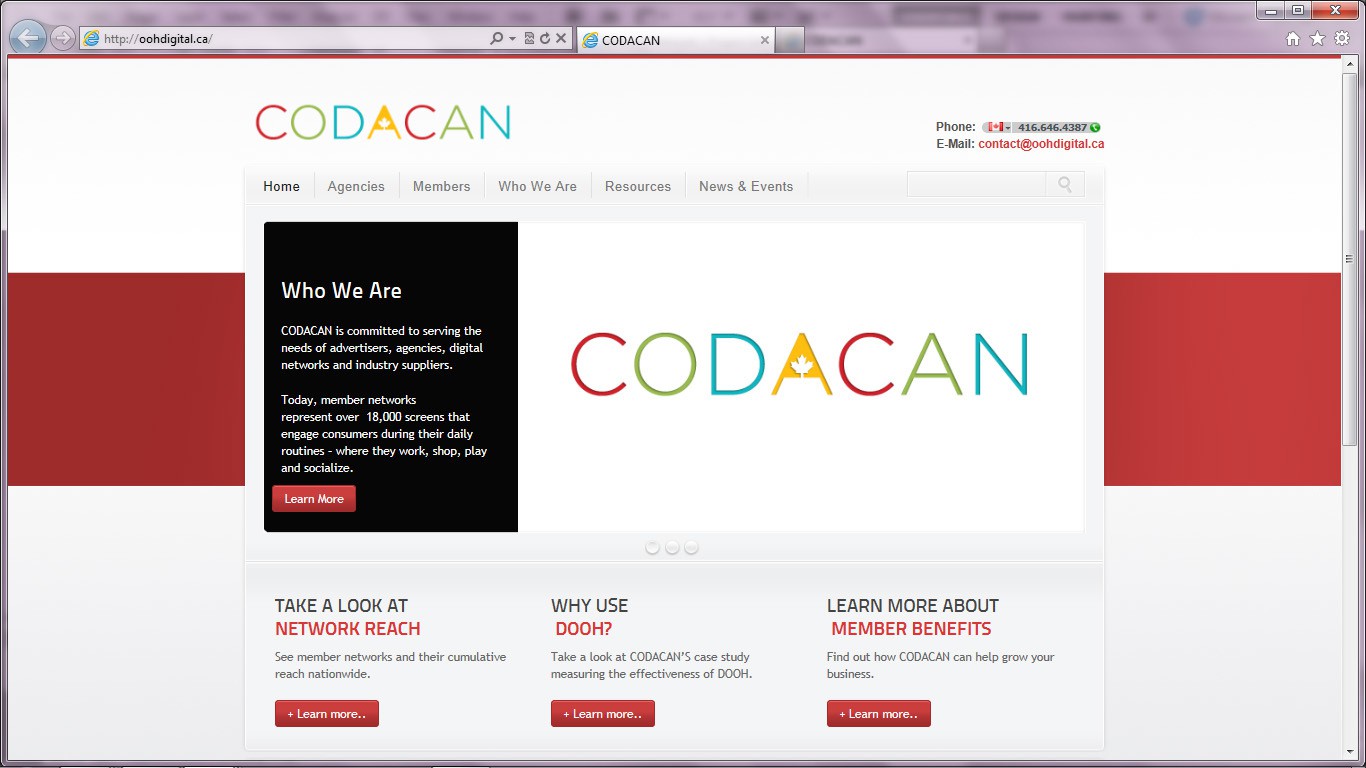 Project Details
Canadian Out-of-home Digital Association asked me to update their logo. Something more fresh and modern.
Client Canadian Out-of-home Digital Association
Year 2012
Skills Logo Design
Programs Used Adobe Illustrator