PORTFOLIO

Nick Pizzeria Repentigny
Revisit the Nick Pizzeria logo design so that it represents the new generation that is presently and actively involved in the restaurant. Produce assets like business cards, a new takeout menu and build a website for an improved online presence.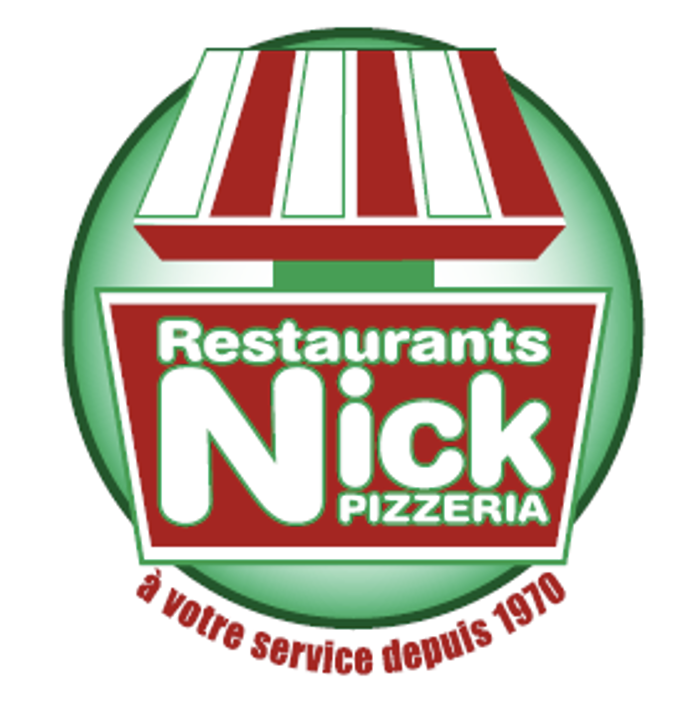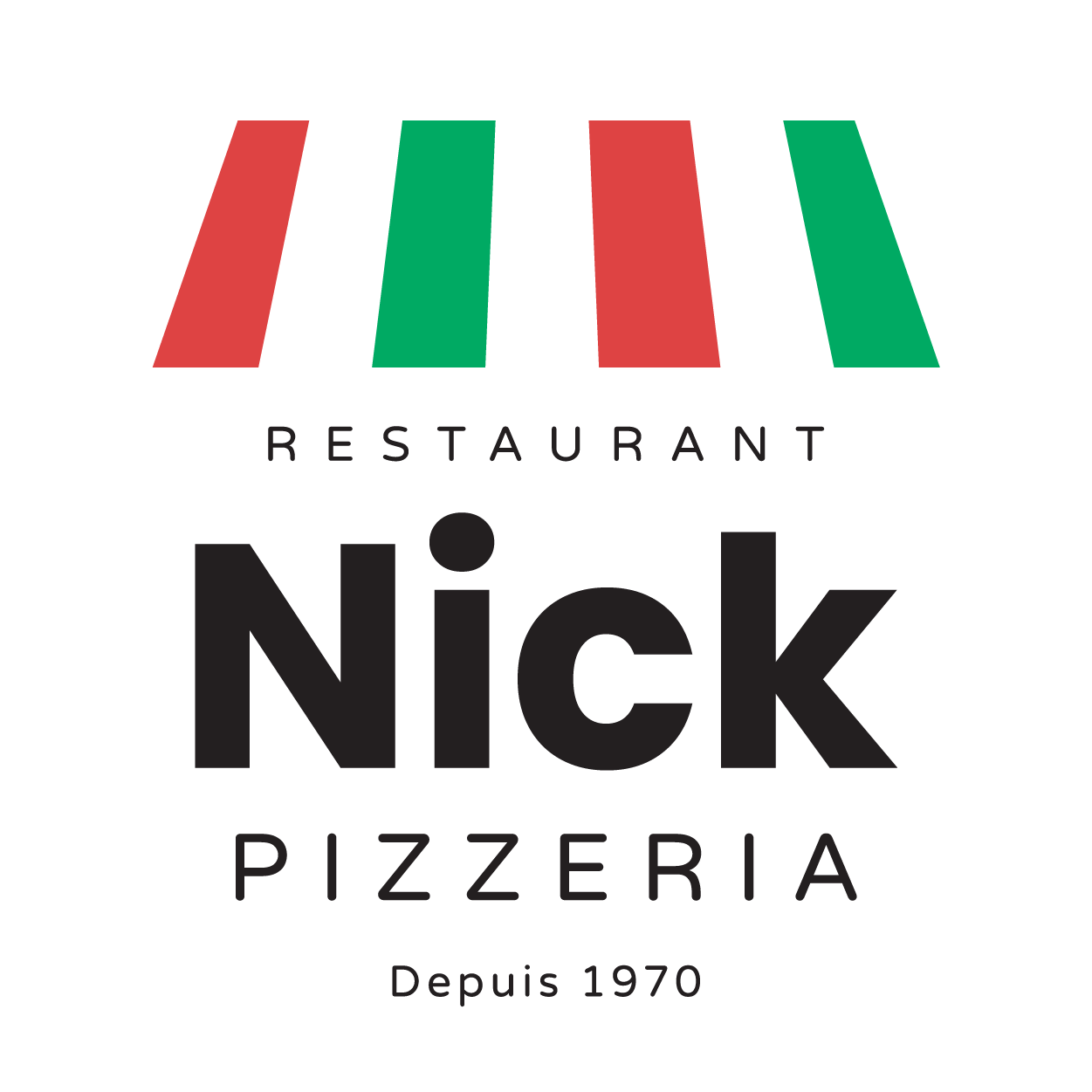 Parameters
Build upon the existing brand equity of Nick Pizzeria
Loyal customers need to still recognize the existing brand but reflect an up-to-date look and feel.
The refreshed look may draw new clientele.
It could be a change of font, tweak to colours, simplification of the lines of the logo. This was explored together.

Have a professional and user-friendly website that will improve the restaurant's online presence so that customers can easily find the menu and contact information to be able to place an order, find the location for pick-up
Logo
Business Cards
Take-out menu
Social media assets
Website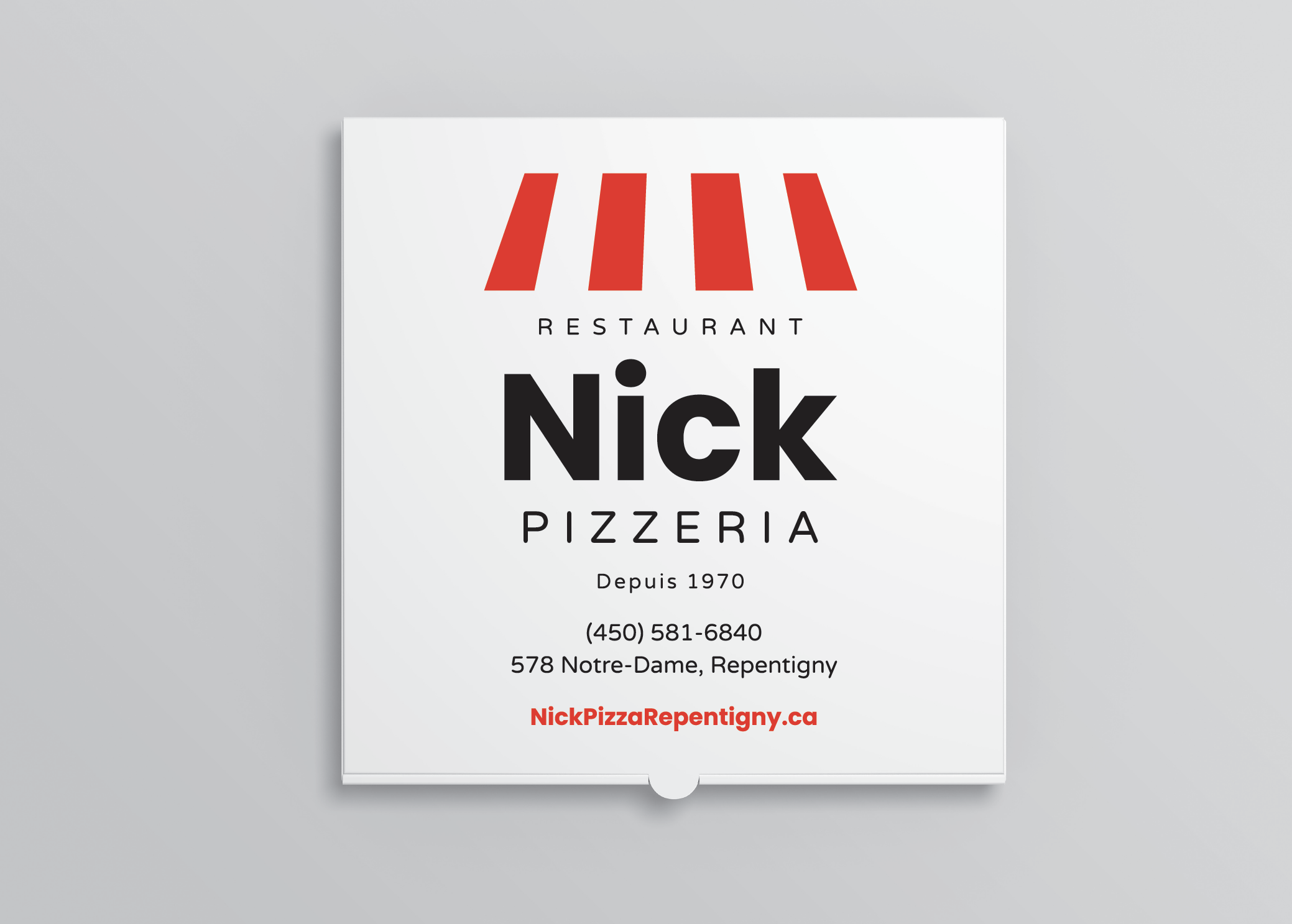 LOGO REFRESH DESIGN PROCESS
1. RESEARCH
I started by researching the competitors in the area: who they are, their branding, and their online presence. I provided screenshots to the customer of their websites and branding.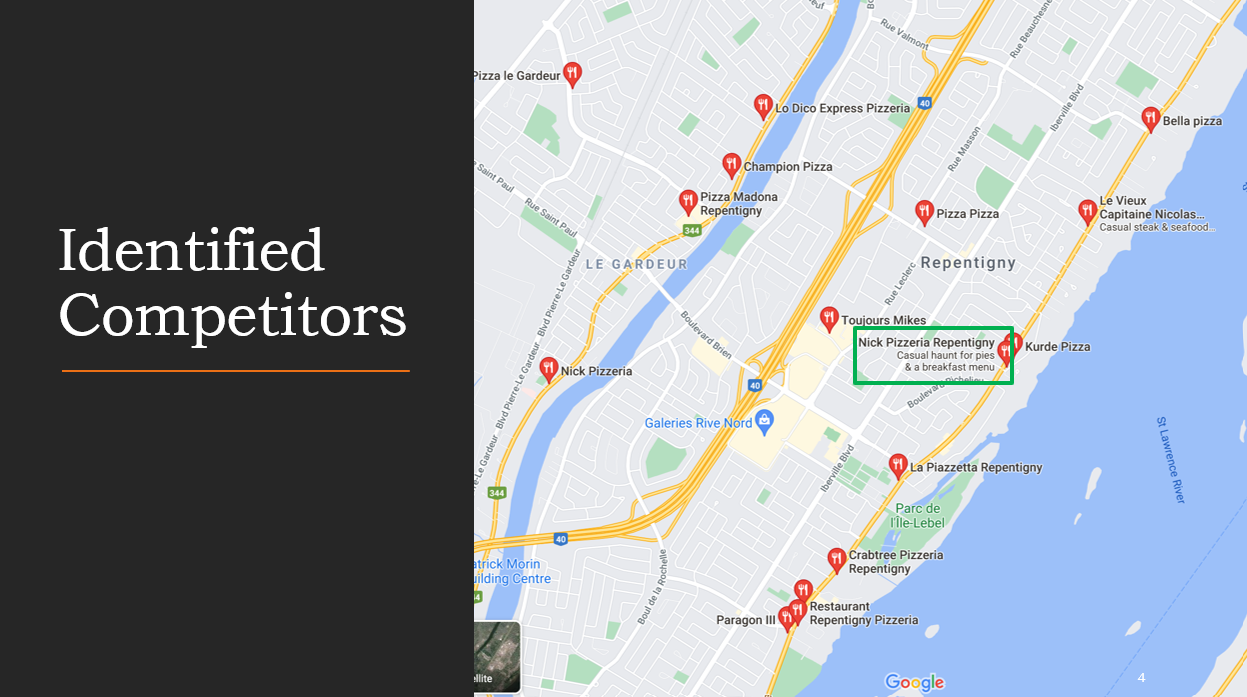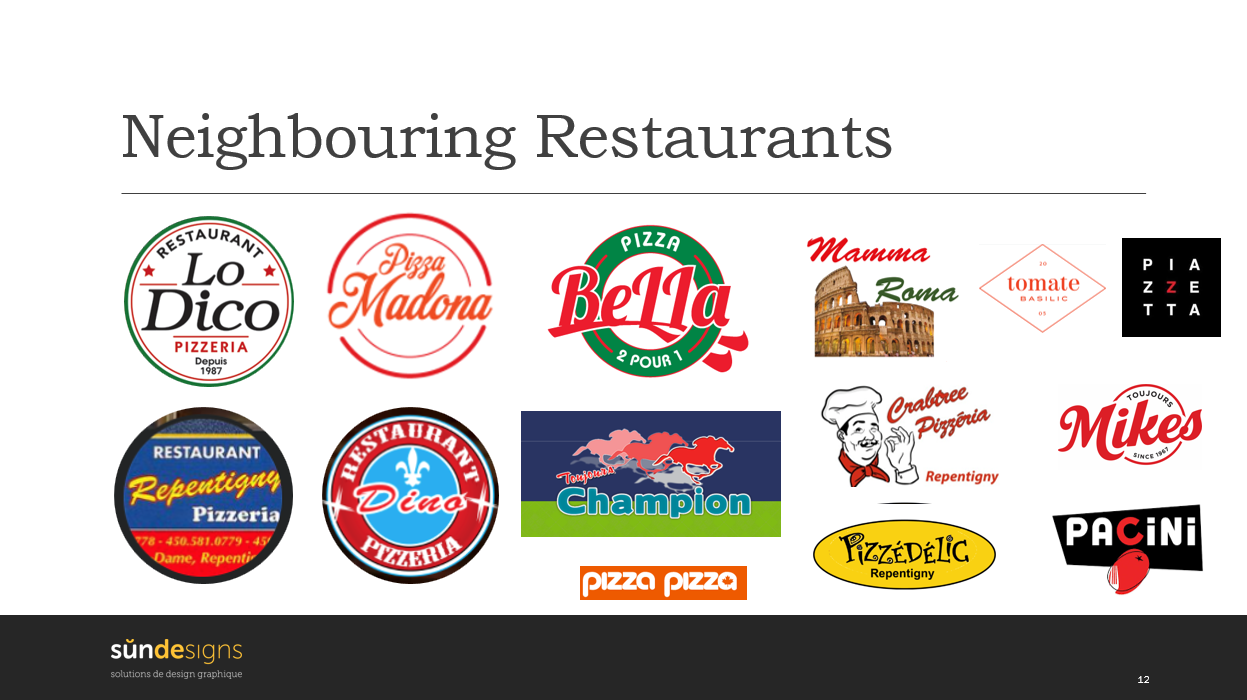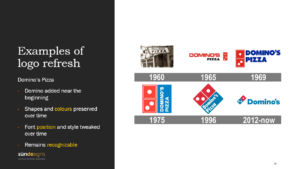 2. EXAMPLES
I provided examples of other successful restaurants that underwent logo refreshes.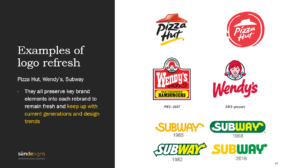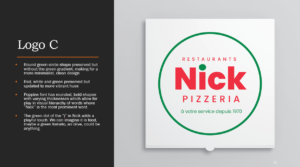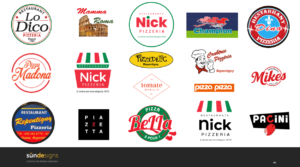 3. OPTIONS
I presented 3 different logos with explanations about the creative direction for each. Then I placed the three logos amidst their competitors to show how they stood out against the competitors.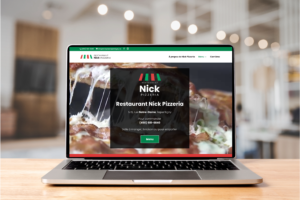 4. Website
Design and build a website using a WordPress theme with a CMS (content management system). Incorporate images and content from the client.
The stakeholders took time to review the options and pick one design to fine-tune. They got back to me with their feedback and together we finalized the design to their satisfaction.
The rebrand was enthusiastically received by employees and patrons alike!