PORTFOLIO

St-Hubert, Retail Division
Project Description
The client wanted me to prepare 4 Facebook ads (English and French): one poutine ad in honour of Poutine week, the others for Super Bowl weekend. Respecting their existing brand characteristics and product images, working directly with their marketing team, I put together these ads.
I will post more projects as they become publicly available.
Project Details
Client St-Hubert Retail Division
Date 2016
Skills Social media ad design, coupons, mock-ups, banners, flyer ads, in-store promotional items.
Facebook Posting Examples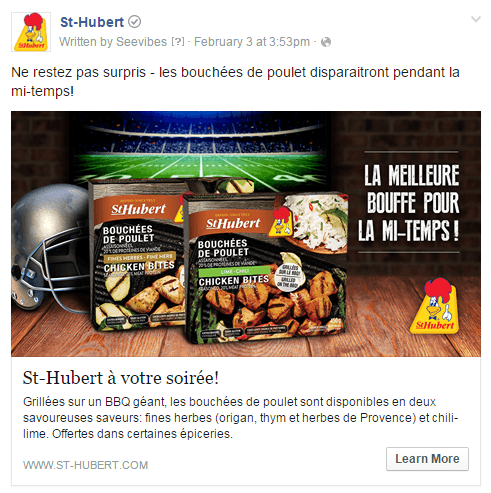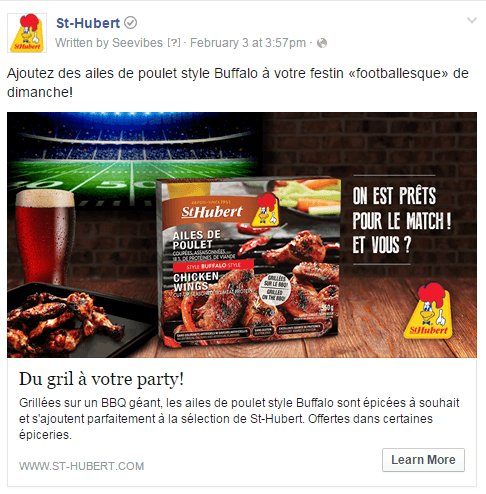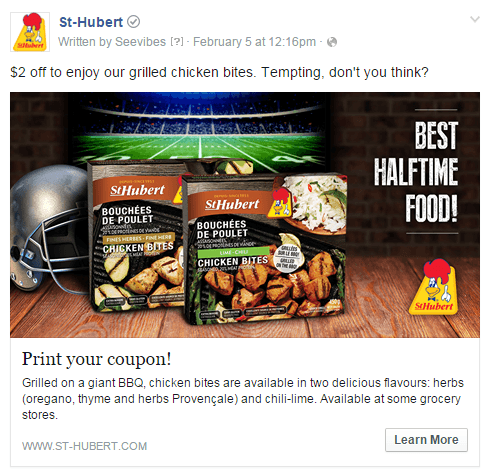 Grocery Store Flyer Ad Examples